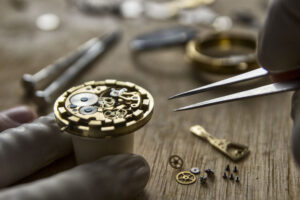 While using the highest quality tools and parts for your restoration job, Gruhr Ltd Clock Restoration & Repair has the necessary experience to revitalize the function as well as the appearance of any newer or antique clock you may own.
Don't let your beautiful clocks get into disrepair
If you've found a clock at a flea market, in a dusty attic, or your grandparent's living room that isn't working anymore, contact Timothy Grabenhofer at Gruhr Ltd Clock Restoration & Repair for complete restoration of your clock.
We do it all!
Cleaning
Bearings replacement
Exterior refinishing
We guarantee your satisfaction!
We're concerned about your satisfaction, and we don't compromise on the quality of our services